| | | |
| --- | --- | --- |
| | Products: | |

Home > Dry vacuum equipment > DXJM, DXJH series dry vacuum pump ( Unit ) >DXJM-500A in the production of PV production line
DXJM-500A in the production of PV production line
This case mainly instroduces the contrast experiment of a pv manufacturers in the aspect of tubular PECVD production line imported and domestic pump technique parameters.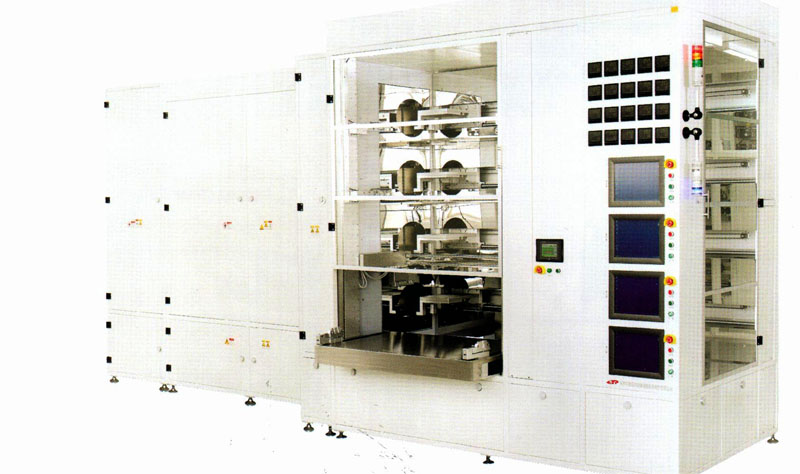 Vacuum pump model
Imported brand vacuum pump
DXJM-500A
Name
Tubular PECVD
Quartz tube diameter×length
φ380mm×2110mm
Thin-film refractive index
Standard values:2.0-2.2 continuously adjustable
2
2
Film thickness
Standard values: 80nm±4% continuously adjustable
81 nm
81 nm
Number of installed piece
216
216
Wafer size
156mm×156mm
156mm×156mm
Working vacuity
2×10-1 Pa
2×10-1 Pa
Pump-down time
3 min
3.2 min
Hall Effect Measurement System
DXM-500A could be compatible with some imported brands vacuum pump in the interface of air inlet, air-vent, water, nitrogen, and power, etc.
And currently has been used in batches in many domestic photovoltaic companies.
In the photovoltaic industry production lines, some series dry pump can replace the other imported brand products with the same pumping speed.



Home > Dry vacuum equipment > DXJM, DXJH series dry vacuum pump ( Unit ) >DXJM-500A in the production of PV production line